Designing Confident Smiles
Full mouth restorations are daunting for patients, and even doctors. These cases come with large skepticism, persuasion, and extended treatment plans. However, by utilizing our Full Smile Design service, you will be able to confidently show your patients the smile they deserve and provide lasting results they dream of.
The Total Package
At Ragle Dental, we are helping you take patient care to the next level with Full Smile Design. This all-inclusive patient service specializes in full mouth restorations with Ragle Dental at your side.
Working one-on-one with our technicians, you will be capable of illustrating full mouth restorations with design-imposed images and long-term treatment planning to your patients.
"The team at Ragle did phenomenal work for a full arch implant supported hybrid prosthesis. They were able to consult with the patient at their office for custom shading, Digital photography for documentation and treatment planning. At the final visit my patient was very happy with her new smile and with her eyes teary she said "now I will be able to smile and show my teeth without hiding with my hand". As a provider it gives us a sense of joy and satisfaction that by working as a team we're able to make a positive change in our patient's life. I would like to thank Ragle and team for helping change my patient's life and giving her confidence back by providing natural looking cosmetic restorations."

Vishal Kalavadia DDS, FAGD, FICOI, Champaign, IL
Strengthen your practice and your patient's confidence with Full Smile Design today!
Complete the form below to receive an in-depth Case Study and learn more about our latest patient transformation.
Case Study includes the following:
Risk-Free Assessment
Motivational Mock-ups
Full Diagnostic Treatment Plan
Temporization and Try-ins
Phasing Definitive Restorations

Each case will include a Full Facial Diagnosis, 2D and 3D Motivational Mockups, Complete Functional/Esthetic Diagnostics based on Facial Analysis, Temporization/Try-In, and Final Restorations.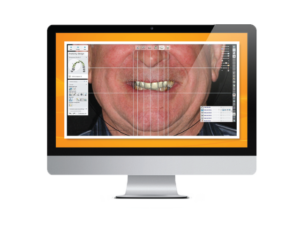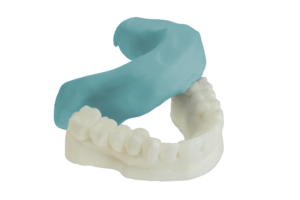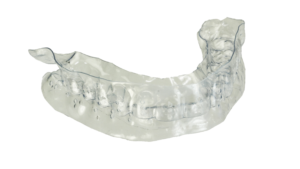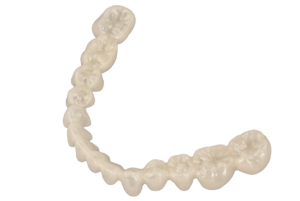 The Benefits of Full Smile Design

Patient Awareness
Appointments are more than just a check-up. Full Smile Design shows your patients the total picture to a healthy smile. You can even present to your patient a smile makeover starting from just a single photograph, saving precious time and money in the consultative process.

Treating the Whole Condition
Treating a tooth at a time is conservative, but is it the correct treatment your patient needs? What if restoring the immediate need solves a singular problem, but inadvertently causes a larger problem and doesn't plan for the bigger picture - the smile.

Case Success & Predictability
Through each step you will see the full production of your patient's smile from mockups to final restorations, and have overall approval with your patient. This eliminates case inconsistencies, unmet expectations, and maximizes your case success.

Optimized to Full Facial Features
Utilizing our protocol for Digital Facial Analysis and diagnostics, Full Smile Design gives you the power to illustrate to your patients their new and improved smile before beginning treatment, and drives your treatment plan as a roadmap to deliver upon the highest of expectations.
Take the guess work out of long-term, comprehensive treatment for your patients.
Complete the form below to receive an in-depth Case Study and learn more about our latest patient transformation.
Case Study includes the following:
Risk-Free Assessment
Motivational Mock-ups
Full Diagnostic Treatment Plan
Temporization and Try-ins
Phasing Definitive Restorations