At Ragle we offer the world's first digital denture - the AvaDent™. You can deliver an AvaDent™ denture in as little as two appointments with no extra expense for equipment and using standard clinical procedures. The denture base is made out of Lucitone 199 or Ivobase acrylic and a choice of Portrait or Blueline premium teeth. The denture is computer designed and milled for a precision fit. The patented bio-hygienic process reduces the build-up of bacteria forming on your AvaDent™ helping to eliminate sore spots and denture breath. A permanent digital record is created from your impression for patient security and retention. The AvaDent™ denture process can save you time and money and, most importantly, increase patient satisfaction.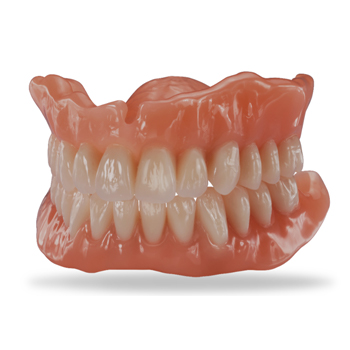 Our Premium Denture offers high-quality esthetics with a superior fit. At Ragle, we inject Ivobase® to compensate for the polymerization shrinkage and provide a precision fit. The Premium Denture is very comfortable to wear due to excellent fit, dimensional stability and surface finish. Blueline® Teeth are included in our economically flat pricing, and only take 5 days in-lab for completion.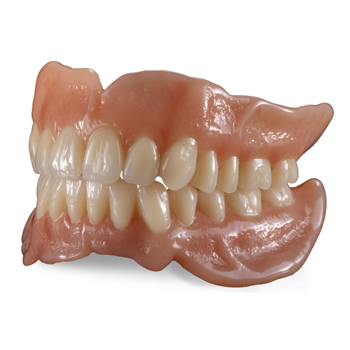 Cast Metal Partial Dentures utilize secure metal clips that slide over the patient's teeth to easily and securely fill gaps. Created from chrome cobalt, each RPD is impervious to cracks. Metal clasping arms can be replaced with an esthetic clear, pink flexible, or tooth-shaded clasp for a more chameleon effect.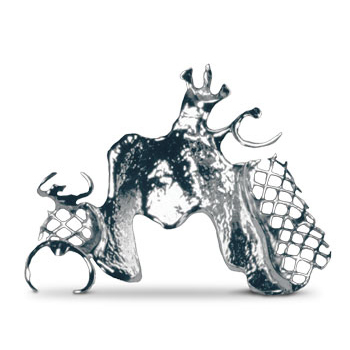 Your patients will love the look and feel of a DuraFlex™ partial. This strong and flexible partial is made of advanced injected thermoplastic that's clinically unbreakable and can be adjusted and flexed to your patient's needs. Fabricated as a flipper, unilateral or complex, multi-teeth partial, the DuraFlex™ partial offers comfortability with a snap to place fit and retention with minimum coverage of tissue. Monomer-free and non-allergenic, it won't absorb moisture making it stain and odor resistant. The economical flat price includes a complete set-up, finish, and teeth with a 5-Day working time. Premium teeth available for an additional cost.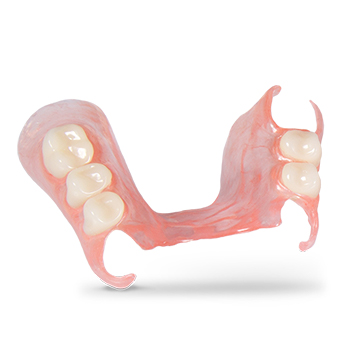 As one of the most innovative denture products yet, the Ultaire™ AKP Partial Denture is our newest available option for patient's wanting the support of a cast metal partial without the metal. This partial framework is made from a high-performance polymer milling disc that enhances esthetics and reduces pressure points that standard metal partials create. Your patients will love their new Ultaire™ AKP Partial for its comfort, reliability, and durability.
With VisiClear Partial Dentures, you can count on a lightweight framework and beautiful esthetics. The translucent, flexible framework of this appliance allows a chameleon effect with surrounding tissue and dentition. Made with flexible material and a 100% metal-free design, this product allows for improved patient satisfaction, comfort, and easy chairside adjustments. With patient health in mind, the biocompatible, nylon-free material in VisiClear Partial Dentures is an ideal substitute for the traditional metal-based framework. VisiClear Partial Dentures provide the flexibility to treat a wide range of patients and variety of cases, providing an optimal restorative solution.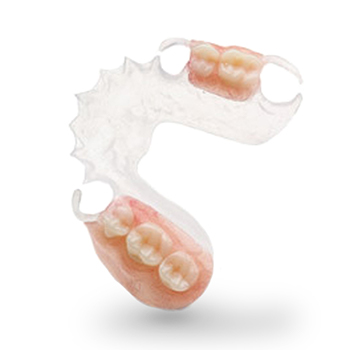 Ragle Laboratory-made ProForm mouthguards offer the highest level of protection and fit over boil-and-bite mouthguards. ProForm mouthguards are thin and custom fitted to outlast other mouthguards. We offer a variety of colors and rainbow options to suit your athlete patients. For patients who suffer from bruxism in need of a premium occlusal splint, request Ragle to fabricate a Hard Acrylic (Processed) Night Guard or Full Contact Splint. They can be fabricated for either arch and are modified to your construction bite registration. When comfort and protection is what you're after, our Comfort H/S™ Bite Splint is the perfect solution. A hard outer layer is durable and clear and the soft inner layer rests comfortably against the teeth and gums.