Imagine Full-Contour Zirconia
Description
Indications
Working Times & Warranty
Imagine™ Anterior Zirconia is the next generation of solid zirconia materials. Fabricated in-house using Ragle's state of the art CAD/CAM technology, this material achieves an unparalleled translucency through lowering the flexural strength from the 1200-1400 MPa high-strength zirconia's. At 767 MPa Imagine™ finds the sweet spot between e.max® and high-strength zirconia, making for a great combination of strength and optimum translucency for life-like esthetics. The material is suitable for bridges up to three units in length in both the anterior or posterior regions.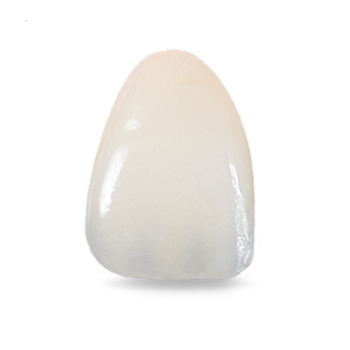 Description
Indications
Working Times & Warranty
IPS e.max® is a lithium disilicate material fabricated into a monolithic all-ceramic restoration. Combining strength and esthetics, this is the most versatile all-ceramic restoration from Ragle. Our e.max® restorations are pressed at a minimum of 1.0mm of thickness giving the restoration maximum flexural strength of 500 MPa. This material can be fabricated as thin as 0.3mm thick making it a go-to material for minimally prepped veneers . This material has multiple ranges of opacity to accommodate discolored preps and implant abutments without compromising esthetics.
Description
Indications
Working Times & Warranty
IPS Empress® Esthetic is a leucite-based glass-ceramic that once fabricated by Ragle technicians becomes our most lifelike restoration. These restorations have the highest amount of translucency and natural chameleon effect with a flexural strength of 160 MPa. Our Empress restorations are pressed to full contour and are perfect for the anterior section of the mouth as full crowns or veneers.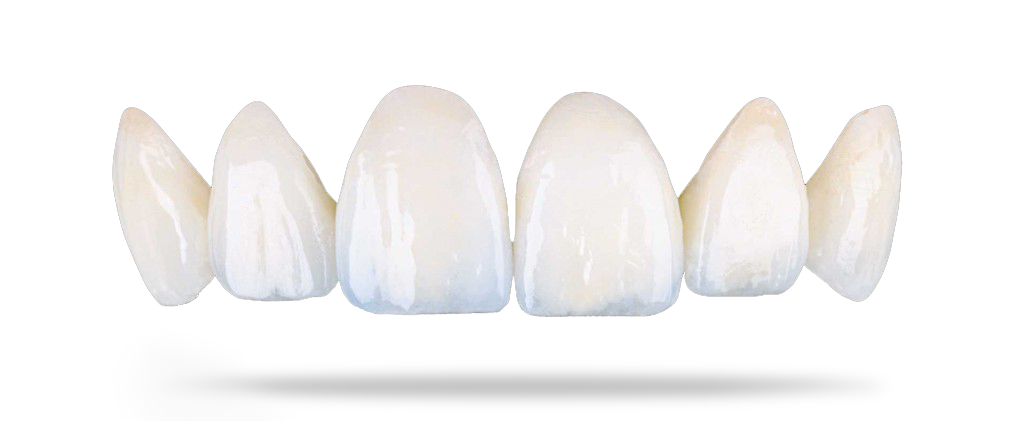 Description
Indications
Working Times & Warranty
Our PFZ crown is porcelain fused to Lava™ Zirconia. This is a semi-translucent material good for blocking out stump colors but translucent enough to provide light pass-through for a life-like appearance. This material is backed by proven strength and 15 years of clinical proof. The translucency and proprietary shading in this material prevents from the brightness of the zirconia showing through the porcelain as found with other zirconia restorations. The substructure material combined with Ragle's ceramic expertise makes for a great anterior zirconia restoration. This is also a great conventionally cemented, all-ceramic solution where complete masking of the underlying tooth is needed.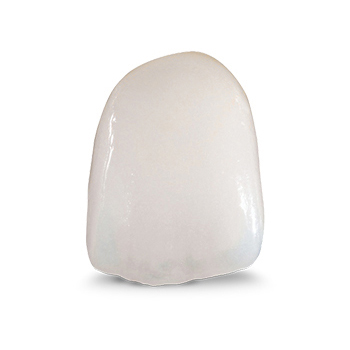 Lava+ Full-Contour Zirconia
Description
Indications
Working Times & Warranty
Lava™ Plus is an all-zirconia material fabricated using state of the art CAD/CAM technology at Ragle, where Ragle is an Authorized Lava™ Milling Center. The Lava™ Plus material has the best esthetics and translucency out of all the high-strength zirconia's Ragle has tested. It provides an excellent color match to the VITA® Classical Shade Guide and a direct conversion to the VITA 3D-Master® Shades. And as an all-zirconia restoration, the material is virtually unbreakable. It's perfect for minimally invasive preparations due to needing three times less occlusal reduction than a porcelain crown. At Ragle, we also make sure we meet your diverse shading needs as this material is capable of individualization to match a polychromatic shading scheme.
Description
Indications
Working Times & Warranty
The precision of CAD/CAM technology has now been brought to Full Gold Crowns. Experience the same accuracy as a CAD/CAM restoration such as zirconia but with the benefits of gold. Ideal for posterior cases when esthetics aren't paramount, no crown functions as well as a full-gold restoration. Our full gold crowns are fabricated using highly biocompatible noble and high noble alloys, included in the cost of the crown at a flat rate. Despite their strength, no restoration is as gentle on opposing enamel as full gold crowns thus they are an ideal solution for bruxing patients.