ShadeWave is like no other shade product that has ever been developed. ShadeWave employs advanced technology that mathematically color corrects your clinical pictures and detects shade. It is "Cloud Based" which means almost all web devices can access it. For security measures, secured high performance servers are used; this will assure users the software is always available and is HIPAA Compliant. Since ShadeWave is not installed as software on your computer, all updates are initiated by the software developers and sent directly to the servers. This means ShadeWave will always be current worldwide.
This new technology allows lab technicians to have shade information right at their fingertips using a tablet and lets them alter shade information on the fly. You are able to view the maps in Vita Classic, go directly to Vita 3D Master, Noritake, Chromascop, Shofu, all shade guides including gingival shades. Stump shades and denture shades are also included. It even has translucency and value mapping.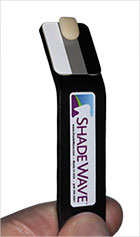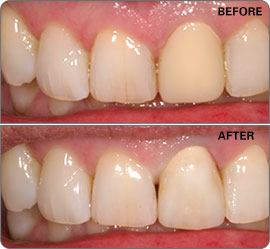 Creating Cases
First, create an account and within the account provide our lab's information including email address. Use photo@ragledental.com to identify Ragle Lab. The dentist will upload their case pictures into their account and select Ragle Lab for the restoration. Our lab will receive an email indicating there is a case waiting for us and this grants us permission to access the case. No one else has access to this information.
For the dentist and us, it's easy to use your own digital camera with flash capable of taking a clinical picture along with the shade reference. The distance to the subject should be buccal to buccal of the patient's mouth; you do not need a proprietary camera. All cameras have different color characteristics, some cameras are color corrected while others are not, such as cameras set to auto. It doesn't make any difference for ShadeWave. The software is designed to correct the shade reference seen within the picture; this color corrects the entire picture.
Visit www.shadewave.com to get started.
Taking a ShaveWave Picture